Cozy Pillow is the nicest boutique hotel and the new 'hotspot' in the heart of Utrecht. Enjoy an overnight stay in one of the 6 unique rooms, all with their own wink to this fine city. And find a new outfit during your stay with House of Fred.
Cozy Pillow is situated right in the middle of the historic and vibrant centre of Utrecht, and there are many interesting spots at walking distance. Here's a list of our favourite outings:

The Miffy Museum: The Miffy museum is a series of miniature worlds inspired by Dick Bruna's picture books. These worlds, created in ten thematic rooms, include Miffy's house and familiar everyday experiences such as going to the doctor and going to the zoo. They're the ideal way for infants and toddlers to get to know Miffy and her friends. Address: Agnietenstraat 2. More information: https://nijntjemuseum.nl/
The Dom Tower: With no less than 465 steps and with a height of over 112 metres, the Dom Tower is the icon of Utrecht. It's the highest church tower in the Netherlands and it offers breathtaking views across the entire city and the region. The tower can be climbed only in the company of a guide (there is no lift). Address: Domplein 9. More information: www.domtoren.nl
DOMunder: DOMunder is a prizewinning historical discovery tour underneath the Dom square. Explore the archaeological finds that date back to the Roman Castellum 'Trajectum', walk through the foundations of the medieval Gothic Dom Cathedral and get a sense of what the destructive tornado of 1674 was like. Equipped with an interactive flashlight, you make a journey through an eventful two-millennia-old past. Address: Domplein 9. More information: www.domunder.nl
Canoe tour through the Utrecht canals: Is it worth considering going on a canoe tour through the Utrecht canals by night? Definately! It's bound to be a memorable experience. Did a school of light fish just speed away right there? And what's that text written on that bridge? During the trip, you get up close to a range of light artworks which are part of the Trajectum Lumen. Accompanied by a guide, you will sail through the vibrant innercity of Utrecht, along its beautiful wharfs and artistically illuminated canal houses. Address: Oudegracht 275. More information: www.kanoverhuurutrecht.nl
The Dutch Railway Museum: Discover the story behind 175 years of railway history in the Netherlands. Admire beautiful, historic trains and explore the many, interactive sides to the museum, both in and outdoors. A great activity for the entire family! A visit to the museum takes on average 3.5 hours. Address: Maliebaanstation. More information: www.spoorwegmuseum.nl
Dutch museum of back streets and popular neighbourhoods: The Dutch museum of back streets and popular neighbourhoods shows the history of the day-to-day life of the common man in working-class neighbourhoods in the Netherlands over the past 200 years. Wijk C used to be one such neighbourhood in Utrecht and serves as the prime example in this small, but informative and endearing museum. Address: Waterstraat 27. More information: www.volksbuurtmuseum.nl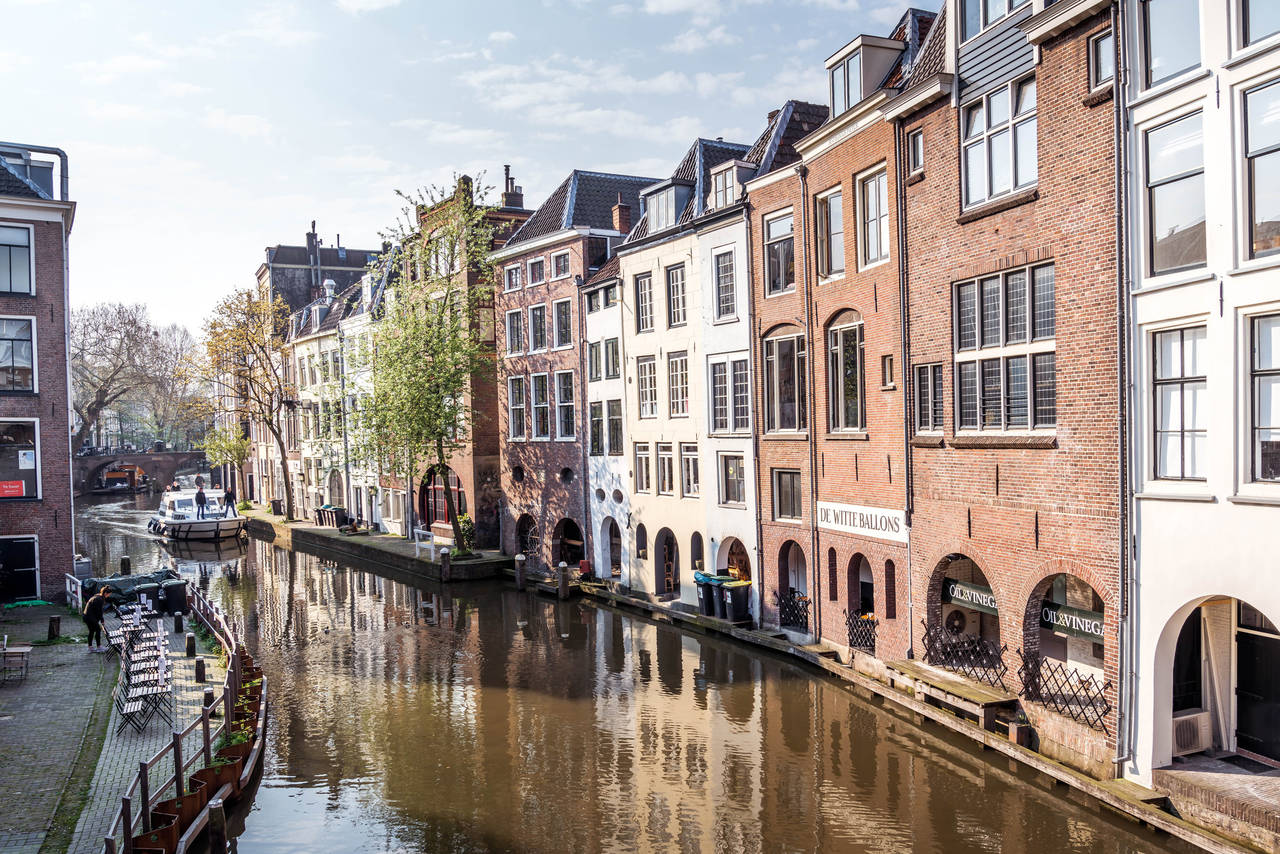 1/3
Kanotocht door de Utrechtse grachten
Heb jij altijd al eens in het duister door de Utrechtse grachten willen varen? Dan is dit je kans op een bijzondere belevenis die je niet snel zal vergeten! Schiet daar zojuist een school lichtvissen weg? En wat lees je daar op de Bezembrug? Tijdens deze nachtkanotocht sta je vanuit het water oog in oog met de meest opvallende lichtkunstwerken van Trajectum Lumen. Onder begeleiding van een gids vaar je door de bruisende binnenstad van Utrecht, langs de mooie werven en grachten. Verder ontdek je de historische schatten en gebouwen van Utrecht die bovendien artistiek uitgelicht worden met de mooiste lichteffecten.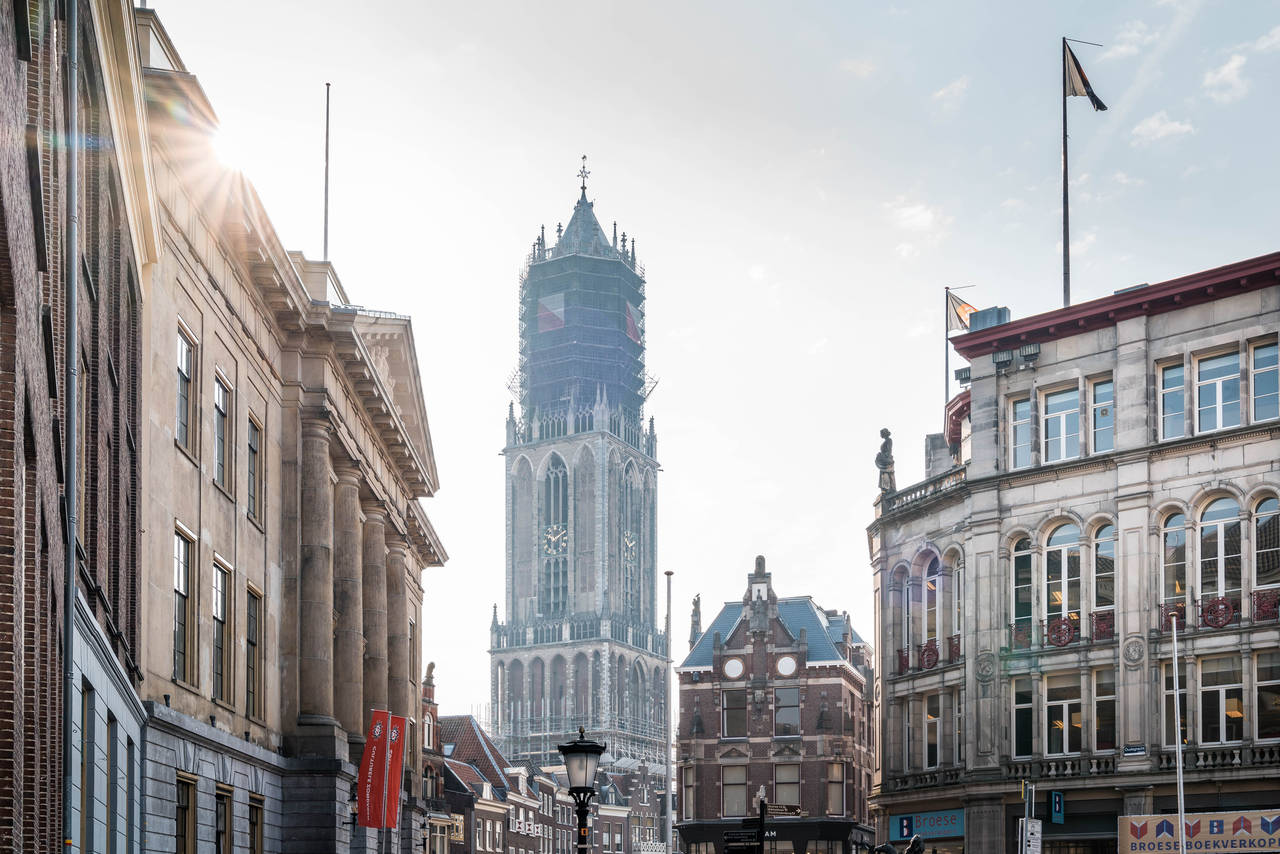 2/3
De Domtoren
Symbool van de stad Utrecht. 465 treden en ruim 112 meter hoog. De hoogste kerktoren van Nederland met een adembenemend uitzicht over de hele stad en de regio. Zelf beklimmen? Dat kan, uitsluitend met een gids.

3/3
Het nijntje museum
Het nijntje museum is de wereld in het klein. In tien themaruimten ontdekken peuters en kleuters stap voor stap de wereld om hen heen. De prentenboeken van Dick Bruna zijn de inspiratie voor deze werelden. Zo is er het huis van nijntje, de dokter, de dierentuin, noem maar op. Kinderen stappen hier écht in de wereld van nijntje en haar vriendjes. Agnietenstraat 2